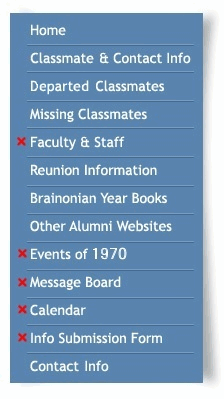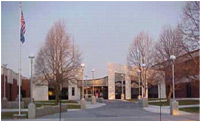 August 21-22, 2020

at Madden's Resort

The Reunion Information page
in the above menu has details


Reunion Information



Updated March 29, 2020

UPDATE - March 15, 2020 - Registrations Are Arriving for the 2020 Reunion!



21 classmates and 13 guests have registered so far.




UPDATE - February 15, 2020 - Reunion Registration Forms Sent!

Over 270 emails and 74 postal letters have been sent out with more reunion information and a registration form. (Emails and letters with accomodation information were sent 10 days ago.)

If you have not received an email, please contact Sherrie Hansen Kunkel and the registration packet will be emailed to you. Anyone who does not have email and has not received a letter by February 21 can call Sherrie at 651-308-3068 to provide an address and a letter will be sent.

UPDATE - January 31, 2020 - Updated 50-year reunion information.

Here you can find information about past and upcoming reunions (I will add information about past reunions as I get to it).

Future reunions will likely be held every 5 years instead of every 10 years.

If you have pictures from past reunions that you would like to share, please contact me (see menu at left).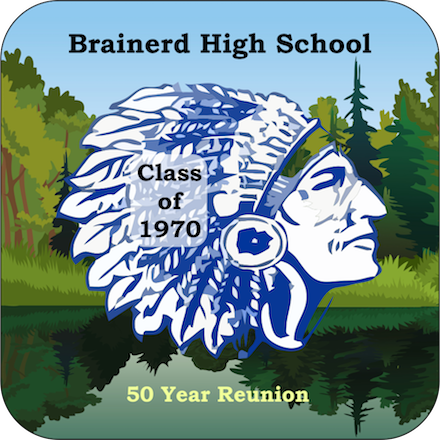 Two Reunion Events – August 21-22, 2020



Date:
Friday Night Social, August 21, 2020, Starting at 7 pm
(Registration starts at 6:45 pm)

Place:
Wilson Bay Lodge at Maddens on Gull Lake.
(Outside on the Deck and Inside the Center)
Food:
Snacks (no dinner) and a cash bar.



Date:
Saturday Night Dinner, August 22, 2020
(Registration/Social starts at 5:30 pm)

Place:
Wilson Bay Lodge Dining Room at Maddens on Gull Lake.

Food:
Dinner (at 7 pm) and a cash bar. Menu:
House Salad
4 oz. Top Sirloin
Seared Chicken with Chateau Sauce
Rainbow Glazed Carrots & Roasted Baby Red Potatoes
Chef's Daily Creation for Dessert



Note:
Elementary school photos on Saturday before dinner (TBD).


Registration Fees

Friday Night, Only — $25/person by July 15 ($35 after July 15)
Saturday Night, Only — $60/person by July 15 ($70 after July 15)
Both Nights — $80/person by July 15 ($95 after July 15)

Registration forms were sent on February 15.
If you have not received a registration form, please send an email
to Sherrie Hansen Kunkel or call Sherrie at 651-308-3068.

Lodging

Madden's Class of 1970 Page has two-night minimum discount info.

We have discount pricing and/or reserved room information
for other area lodging (Arrowwood Lodge, Baymont Suites,
Country Inn & Suites, Holiday Inn Express, Super 8).
To get the discount you MUST mention the Class of 1970 reunion.
See the end-of-January email/mailing from Sherrie Hansen Kunkel.
Contact Cheri Shew Drake with questions about these discounts.

The Explore Brainerd Lakes Lodging & Camping page
has additional options for places to stay.



50-Year Reunion Committee


Jack Arnold – Program lead
Sherrie Hansen Kunkel – Committee chair
Jim Herman – Co-Treasurer
Deb Johnson Smith – Co-Treasurer & Registration
Cheri Shew Drake – Venue arrangements
John Van Essen – Webmaster
Donna Winkelman Whalen – Past reunion lead & oversight

Additional committees:
Harley Ellis – special lead on locating class members
Mark Gray – special lead on musical/choir numbers with Mike Smith
Diane Welton Roberts – special lead on decorations
Bruce Kunkel (class of 1969) – special lead on photography

45-Year Reunion in 2015



Date:
Saturday, July 18, 2015, 5 pm to closing.

Place:
The Blue Room at Yesterday's Gone on 9th Street.

Cost:
No pre-registration or fee. Sign-in at the door.

Food:
You buy your own food and drinks.


72 classmates signed in (along with spouses & guests).


45-Year Reunion Committee
Harley Ellis, Chair
Deb Johnson Smith
Kathy Johnston Deuel
Cheri Shew Drake
Truett Stoneberg
John Weinhandl

40-Year Reunion in 2010


Date:
Friday, June 25, 2010 starting at 6 pm

Place:
The Lodge at Brainerd Lakes in Baxter

Cost:
$25 per person or $40 per couple

Food:
Appetizers and an open cash bar


The 40-year reunion was a big hit and was very well-attended!
Please visit the 40-Year Reunion Highlights page.
There you will find a link to the 40-Year Reunion Photo Album.



40-Year Reunion Committee


Harley Ellis
Deb Johnson Smith
Brian Kirkpatrick, Treasurer
Cheri Shew Drake
Truett Stoneberg
John Van Essen, Webmaster
John Weinhandl
J.P. Whalen
Donna Winkleman Whalen, Chair