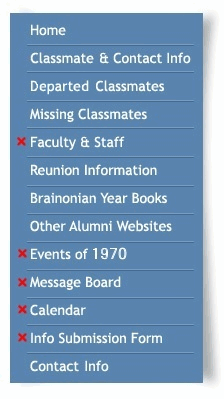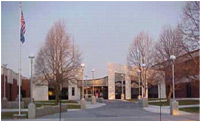 The 50-year reunion
has been postponed.
It will now be held

July 16-18, 2021

at Madden's Resort

The Reunion Information page
in the above menu has details


Reunion Information



Updated May 25, 2020

UPDATE - May 25, 2020 - 50-year Reunion POSTPONED due to pandemic.

We are pleased to tell you we have already been able to reserve dates with Madden's for 2021. We will celebrate our reunion July 16-18, 2021.

Both the Friday night and the Saturday night events will take place at Madden's. We will be putting together a new timetable for events but the schedule will include all that we had originally planned for over the weekend.

The explanation for the postponement with additional instructions has been emailed or sent out to all classmates that we have contact information for. You will receive helpful suggestions on hotel reservations (if you are not planning on staying at Madden's) at a later date.

We plan to continue to bring you news and hopefully generate ongoing enthusiasm for the 2021 reunion.

Please review the Missing Classmates (see menu at left) to determine if you possibly have information that would help us reach out to them with our ongoing updates.

Thanks much!

Sherrie Hansen Kunkel, Chair



---


Here you can find information about past and upcoming reunions

Future reunions will likely be held every 5 years instead of every 10 years.

If you have pictures from past reunions that you would like to share, please contact the webmaster (see menu at left).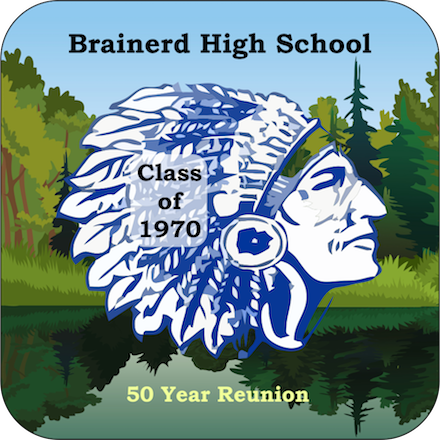 Reunion Postponed to July 16-18, 2021
50-Year Reunion Committee
Jack Arnold – Program lead
Sherrie Hansen Kunkel – Committee chair
Jim Herman – Co-Treasurer
Deb Johnson Smith – Co-Treasurer & Registration
Cheri Shew Drake – Venue arrangements
John Van Essen – Webmaster
Donna Winkelman Whalen – Past reunion lead & oversight

Additional committees:
Harley Ellis – special lead on locating class members
Mark Gray – special lead on musical/choir numbers with Mike Smith
Diane Welton Roberts – special lead on decorations
Bruce Kunkel (class of 1969) – special lead on photography

45-Year Reunion in 2015



Date:
Saturday, July 18, 2015, 5 pm to closing.

Place:
The Blue Room at Yesterday's Gone on 9th Street.

Cost:
No pre-registration or fee. Sign-in at the door.

Food:
You buy your own food and drinks.


72 classmates signed in (along with spouses & guests).


45-Year Reunion Committee
Harley Ellis, Chair
Deb Johnson Smith
Kathy Johnston Deuel
Cheri Shew Drake
Truett Stoneberg
John Weinhandl

40-Year Reunion in 2010


Date:
Friday, June 25, 2010 starting at 6 pm

Place:
The Lodge at Brainerd Lakes in Baxter

Cost:
$25 per person or $40 per couple

Food:
Appetizers and an open cash bar


The 40-year reunion was a big hit and was very well-attended!
Please visit the 40-Year Reunion Highlights page.
There you will find a link to the 40-Year Reunion Photo Album.



40-Year Reunion Committee


Harley Ellis
Deb Johnson Smith
Brian Kirkpatrick, Treasurer
Cheri Shew Drake
Truett Stoneberg
John Van Essen, Webmaster
John Weinhandl
J.P. Whalen
Donna Winkleman Whalen, Chair